Kathryn Kay's Home Page
---

Who's this Kathryn Kay anyway?
The amazing poetess Kathryn Kay passed at age 98 on Feb. 22, 2005, but her poetry will live on in this website. She had quite a life.


My poetry
including formerly published, as well as some new additions.


Buy My New Book: Goldfish Privacy
being published posthumously by my granddaughter Sheralyn Pratt.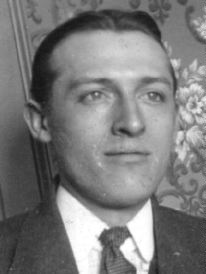 My genealogy
including my own life history, that of many of my ancestors, and a picture pedigree chart.


Anecdotes
Kathryn got to know many famous celebrities on a personal basis. She's included a few anecdotes from their lives because they are great stories that are worth your time.


Frequently Asked Questions
such as how did she get that nifty job a hostess at KFI.

---
Contacting Me
If you would like to drop me a note, please e-mail me: kk at kathrynkay dot com (use usual symbols for the "at" and "dot"). In case I can't receive it in the Great Beyond, where I now reside, I'll forward it to my son.
---